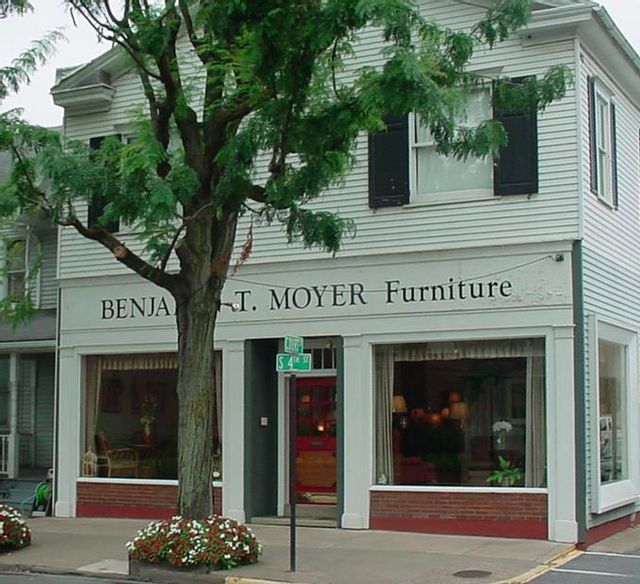 Benjamin T Moyer Furniture - Since 1935



In 1935 my grandfather founded the Benjamin T. Moyer Furniture Store in a small rented building on Fifth Street in Sunbury. In 1936, a flood-ravaged the area including our store.

The store would move to its present location at 35 S. Fourth Street in the early 1950s. Benjamin ran the business until 1970 when David B. Moyer entered the business with him. Benjamin retired in 1985 after 50 years. In 1997 David J. Moyer, third generation, entered the business with his father.
David B. Moyer retired in 2014 and the store is presently being operated by Benjamin's grandson, David J. Moyer, and our family of fine employees.
A lot has changed since 1935. Longevity like this is rare in any business.
We have quality furnishings for every room in your home. Please visit our 22,000 sq. ft. showroom and see why we have been so successful over the years. Delivery is available throughout Pennsylvania and beyond.

Benjamin T. Moyer Furniture is Christian owned. We believe and practice the Biblical principle of the Golden rule.
Matthew 7:12 "So in everything, do to others what you would have them do to you, for this sums up the Law and the Prophets."
We treat each customer with honesty, respect, and integrity. Our success over the years is built on one simple idea, "Satisfying our customers". From start to finish we have this one goal in mind. Since 1935 we have achieved over 99% customer satisfaction...isn't that what it's all about.